Jamones Benito Pérez, is a family business dedicated to the manufacture and sale of Iberian hams and sausages established by Mr. Raimundo Benito Pérez and Mrs. Vicenta Pérez Hidalgo 50 years ago. Tribute and family congratulations to our parents for their dedication, work and sacrifice, thank you.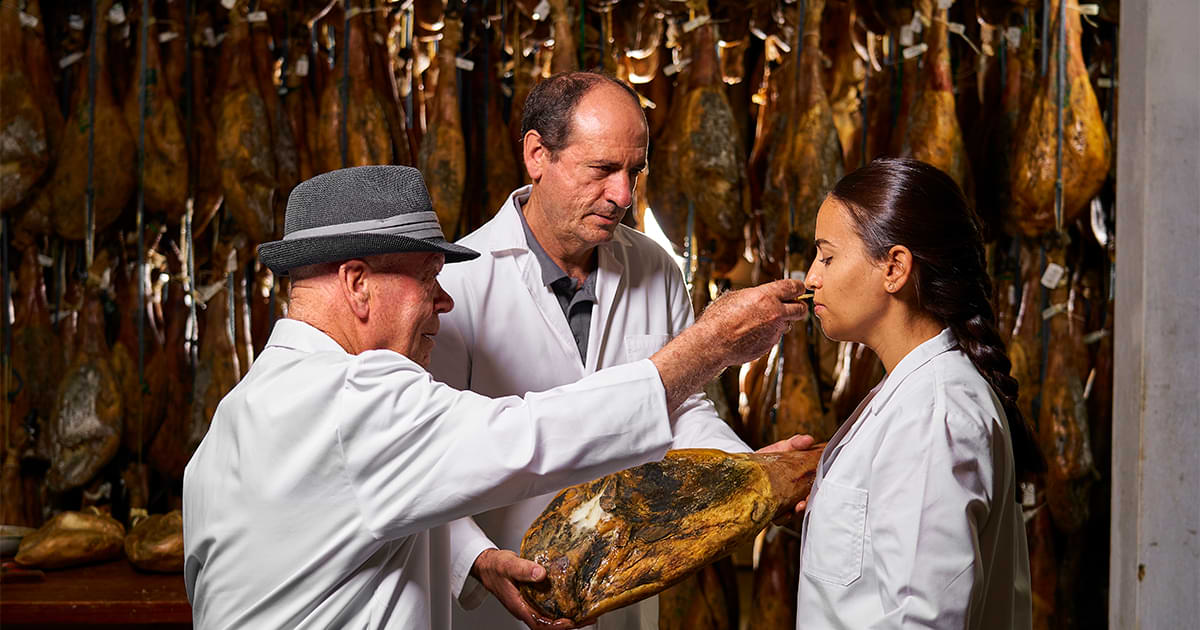 We are located in Miranda del Castañar (Salamanca), a village in the Sierra de Francia and one of the most beautiful in Spain.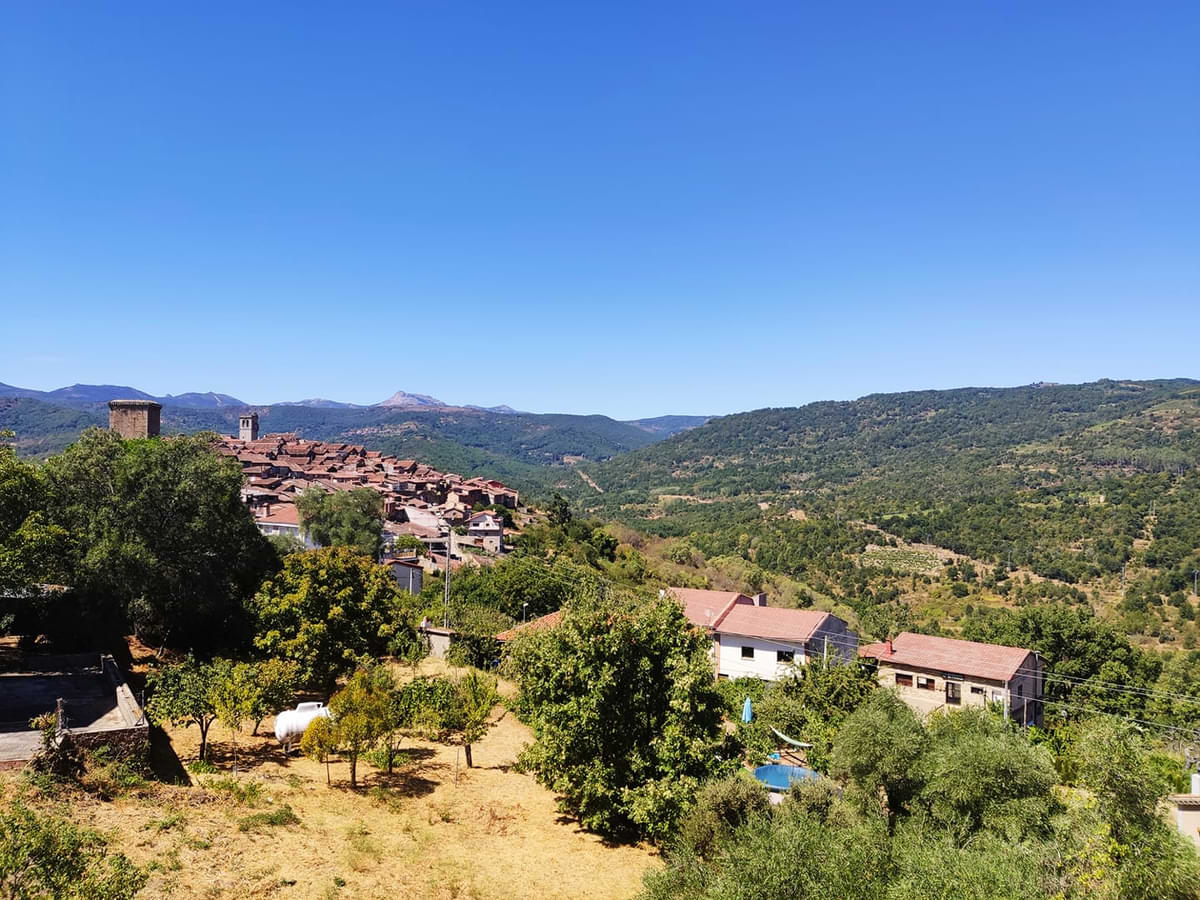 Our company has kept since its origin a demanding family spirit, where the careful selection of raw materials together with the careful artisan elaboration process, has gained the recognition of our Iberian products by our customers who fully trust in our good job.
Out star products are the result of a careful and skilful elaboration process. Iberian products where the difference, exclusivity and high quality, combined with an excellent value for money now available in our online shop.
We show you our manufacturing process in pictures:
Raimundo Benito Pérez chooses and supervises the herds of pigs, his passion!
The production of our Iberian sausages from Salamanca, following the advice and traditional recipe of our ancestors, is carried out under the continuous supervision of Isidro Benito Pérez, our second generation!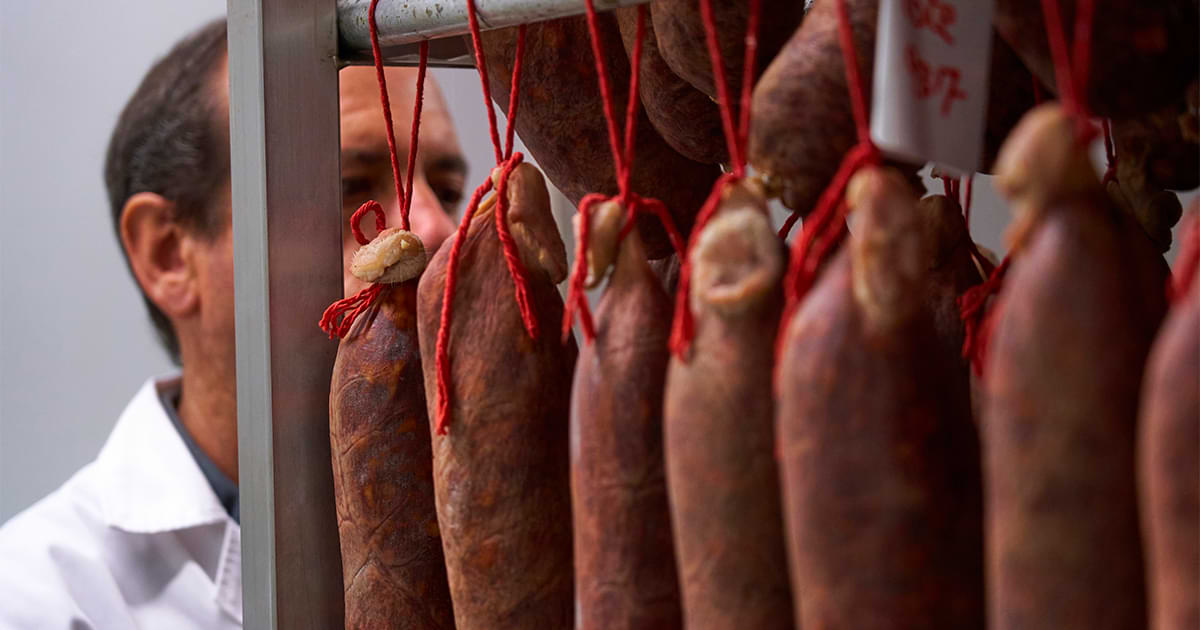 Isidro is also in charge of the rigorous control of the salting of our Iberian hams and shoulders, which is essential to achieve a perfect salting point.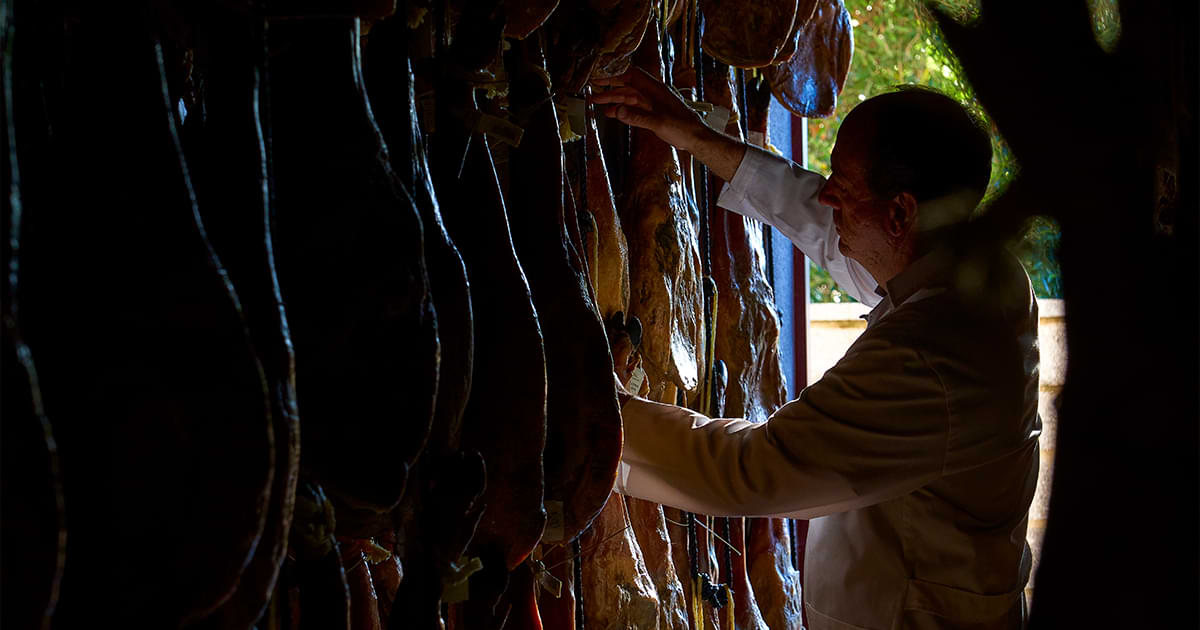 After the salting process, the Iberian hams and shoulders go to our drying rooms, where they remain for more than 36 months, as is the case of our acorn-fed Iberian hams, which are continuously supervised until they are sold.
Years of slow natural drying process in our cellars...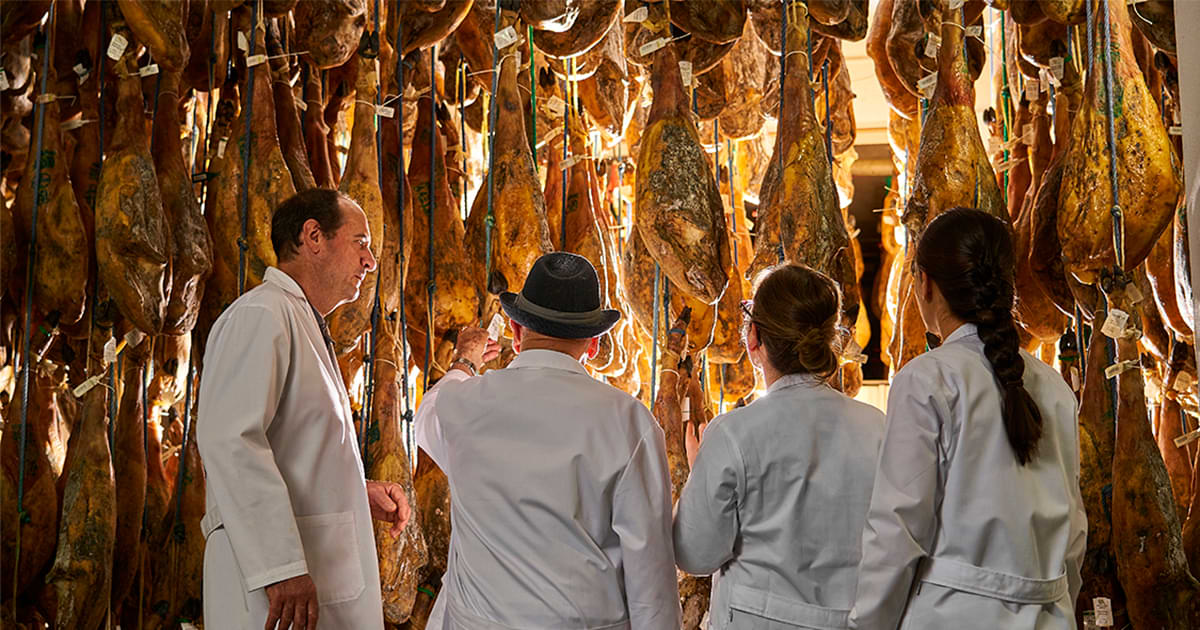 ...supported by the air of the Sierra de Francia.
Until the time to enjoy it by all the lovers of Iberian ham and sausages from Salamanca. Iberian products... Is there any better?