Jamones Benito Pérez is a small family business dedicated to the manufacture and marketing of Iberian hams and sausages.
It was founded more than 50 years ago by our parents (and grandparents) Raimundo Benito Pérez and Vicenta Pérez Hidalgo, in Miranda del Castañar, a small medieval village located in the heart of the Sierra de Francia, province of Salamanca and listed as one of the Most Beautiful Villages in Spain.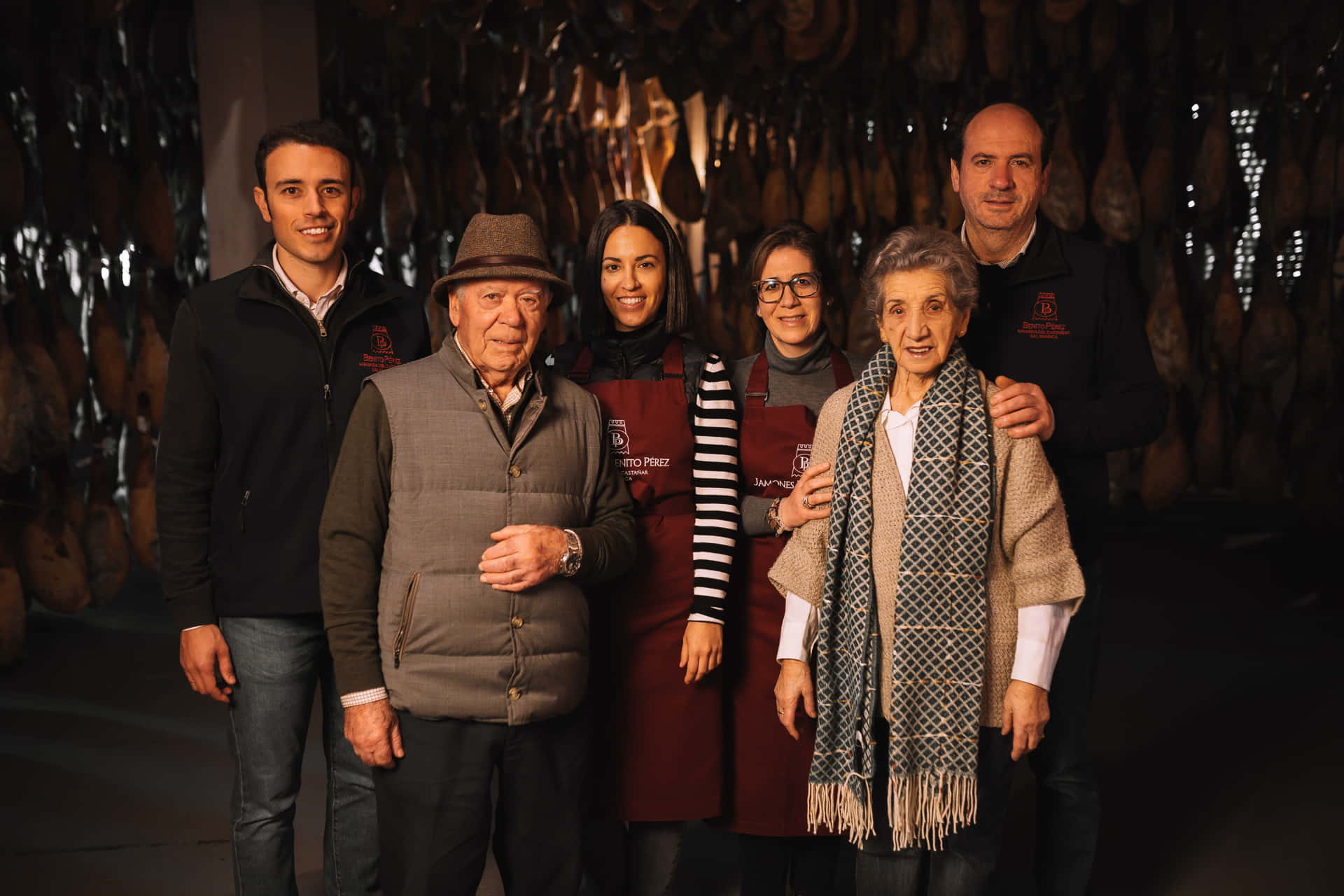 It is in this same enclave, where since then, we have been dedicating our lives to the wonderful world of Iberian ham, manufacturing products of the highest quality and trying to improve nuances that are sometimes difficult to overcome.
Our manufacturing process begins in the pastures, through a careful selection of the best Iberian pigs, by the hand of our founder, Raimundo Benito Pérez.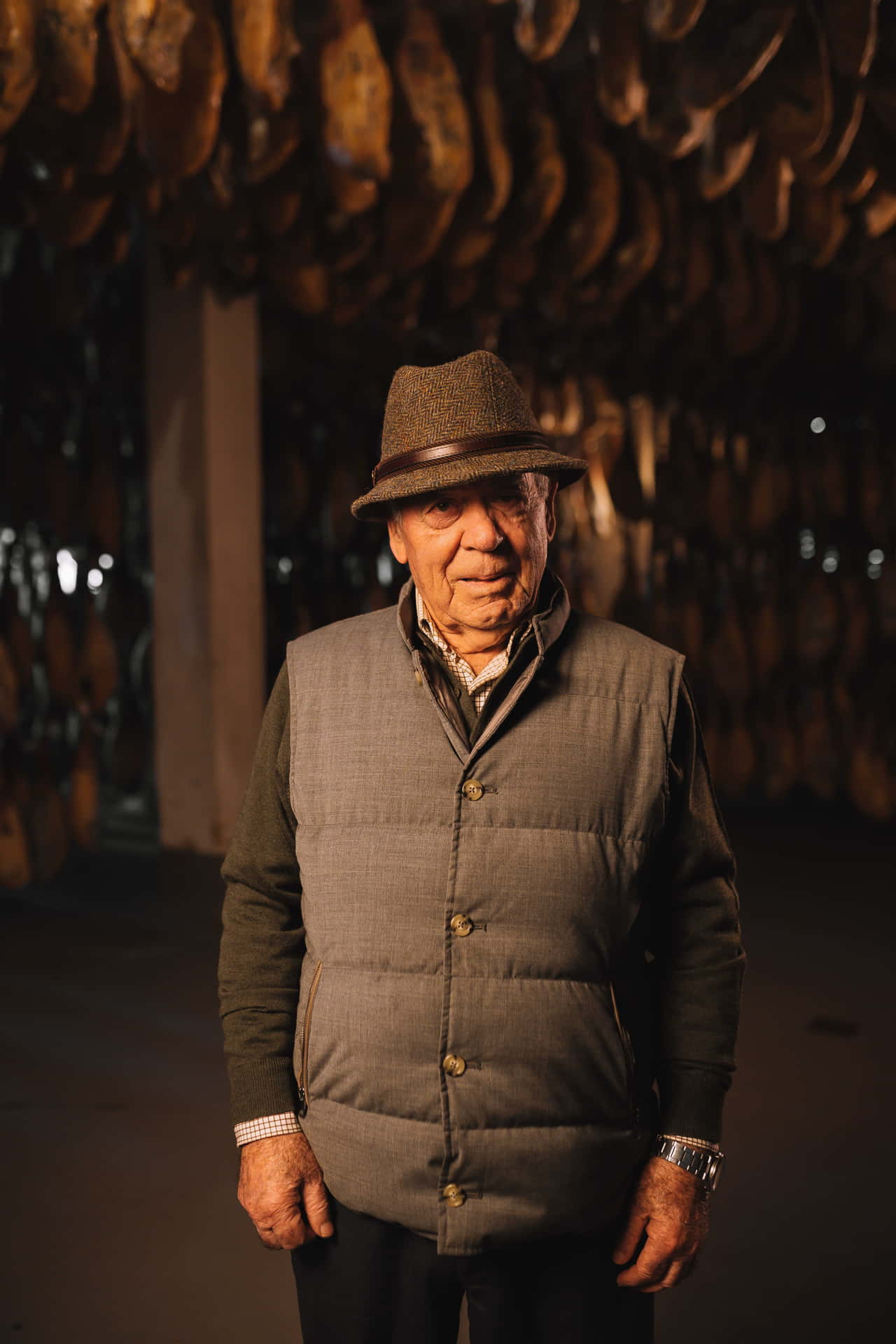 This is followed by a meticulous artisan production process, controlled at all times by Isidro Benito Pérez, our second generation.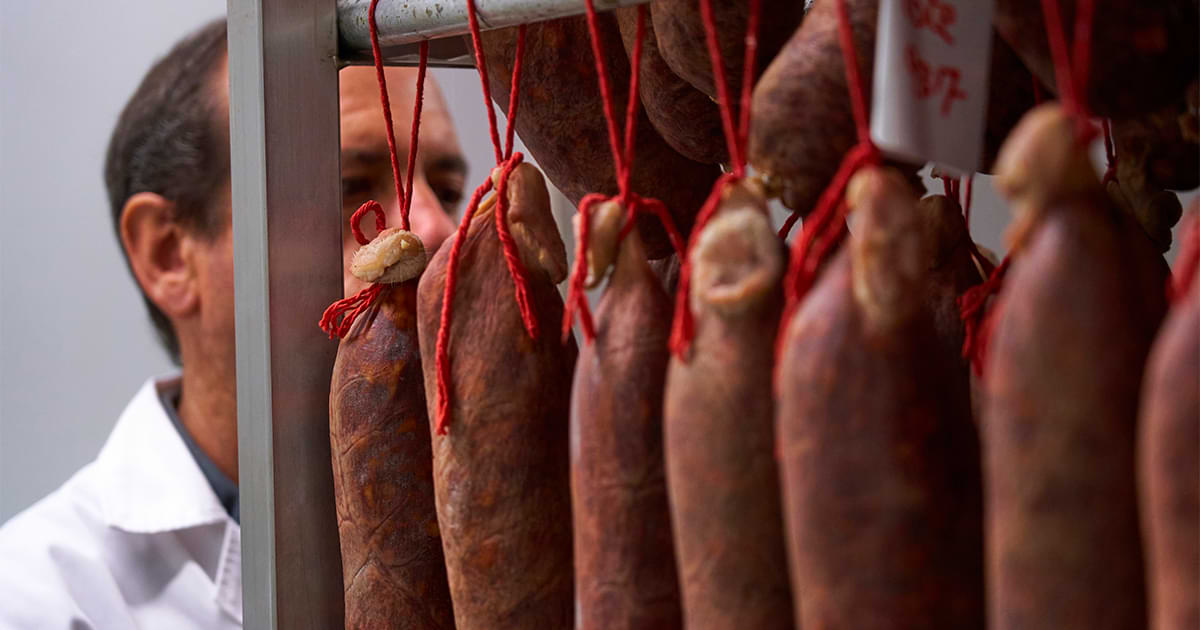 Isidro is also in charge of rigorously controlling the very important salting process of our Iberian hams and shoulders, which is essential to achieve the perfect saltiness.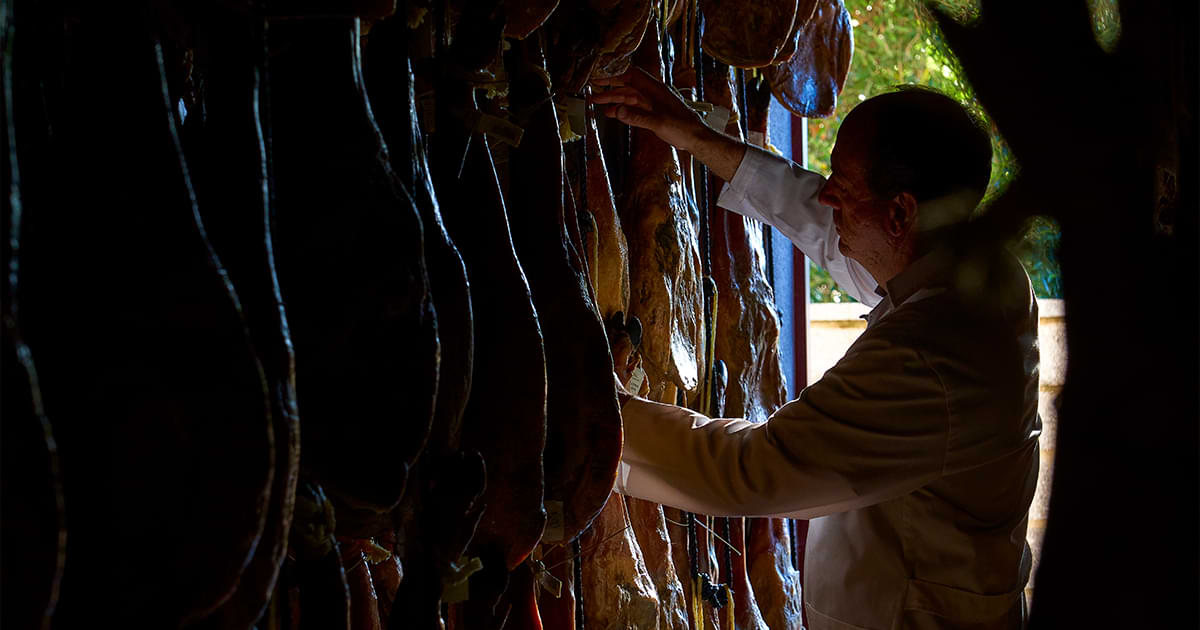 The curing of the pieces is carried out in natural drying rooms and cellars, where hams and shoulders spend years of slow and controlled curing, being all the pieces continuously supervised during all this time.
All this is what allows us to offer top quality Iberian hams, in a close way, with a direct and personalised attention to each of our customers, both in shop and in online and telephone orders, from the hand of Isabel, Alba and Alberto, second and third generation, who strive with care to achieve satisfaction in every purchase and order, taking care of the smallest detail.
Reflection and reward of all this rigorous process are the multitude of good reviews we receive on Google, the thank you calls or the factory visits of new customers who come to know us, to visit our facilities, also taking the opportunity to know the wonderful town where we are located.